The resort
An island boutique resort offering barefoot luxury in harmony with nature. Pearl Beach Resort is set right on the white sandy beach of Gili Asahan in a private bay. It is attuned to the surrounding environment through a thoughtful design being one of the most eco-aware resorts of Lombok, yet all luxury needs are fulfilled.
discover more

>
The rooms
Every accommodation offers island luxury, combining temporary and traditional design. 2 luxurious villa options, 4 beach bungalows and 9 garden bungalows over four hectares of hill and beach property ensure privacy, tranquillity and recreation
The restaurants
Gili Asahan offers four beautifully designed bars & restaurants. Set right next to Pearl Beach Resort Gili Asahan is The Reef, a marvelous restaurant located right on the beach overlooking the ocean, fish jumping out of the water, Mount Rinjani in the distance...
Their menu combines and refines authentic Indonesian cuisine with International influences using fresh organic vegetables, fruits and spices from the local producers and upholding our sustainable eco-aware policy on seafood.
discover more

>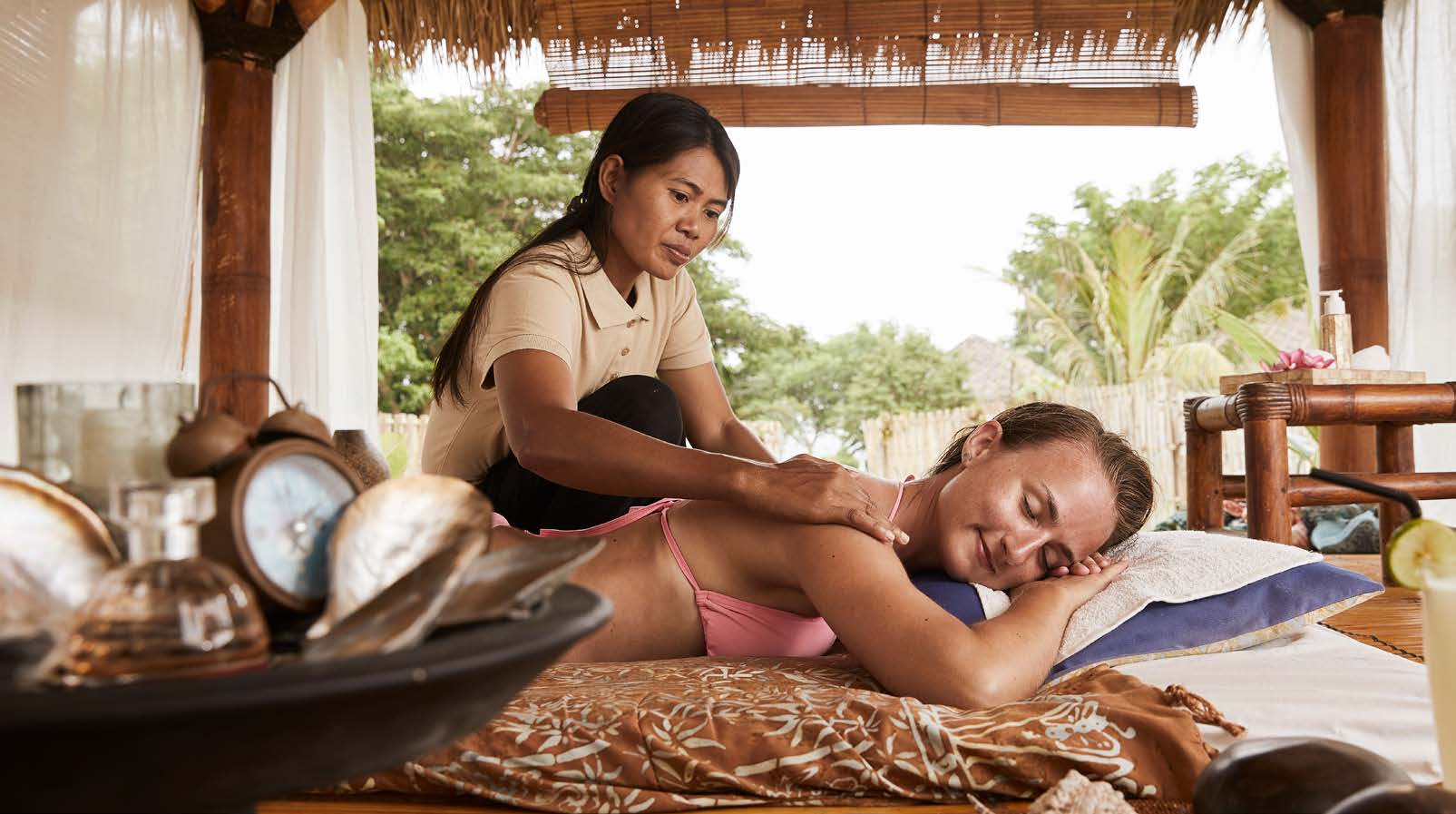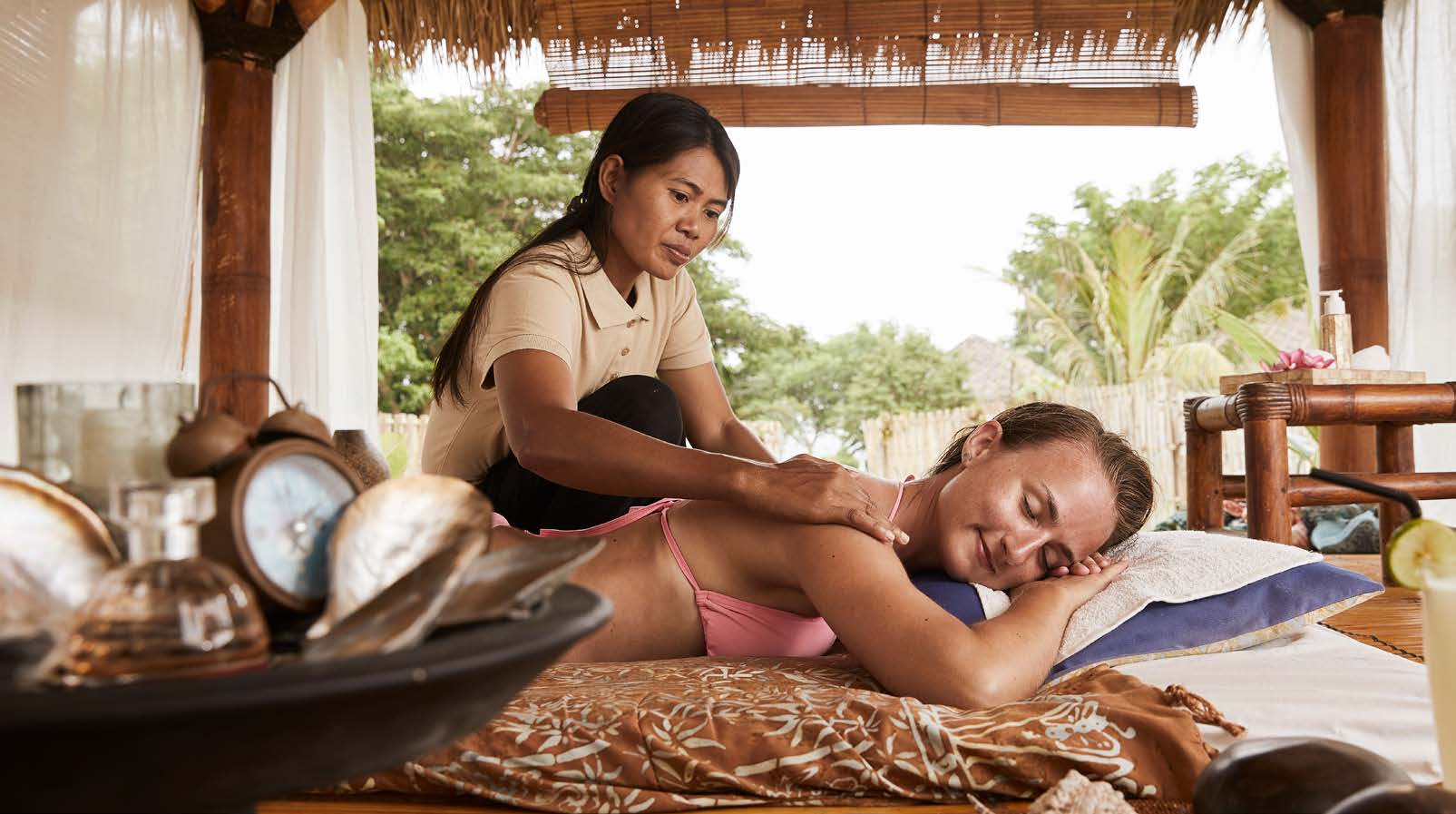 Being relaxed
A truly relaxing experience for the senses, Pearl Beach Resort Gili Asahan offers the perfect setting for 'getting away from it all'. Enjoy a traditional Sassak massage, contemplate in the most stunning sunrises seen or just discover the art of doing nothing.
discover more

>
Being active
Rich coral life, calm waters, sandy beaches and untouched nature offer overwhelming nature experiences right off the beach of Pearl Beach Resort Gili Asahan.
discover more

>
EXPLORE OUR REVIEWS
Paradise found
"Paradise found...extremely beautiful and quiet location, with coral reef right in front of the beach."
NILS, BOOKING.COM, JUNE 2019
Georgeous location
"This place is very well integrated with the nature and beautifully designed at the same time. The location is gorgeous."
RAFAEL, BOOKING.COM, NOVEMBER 2019
The best on the island
"Highly recommend the location and especially Pearl Beach Resort. The best on the island."
HELLY, BOOKING.COM, JULY 2019
Magic
"The resort and island is really magic. We live in Indonesia and always wanted to come here since we heard about the secret Gilis. There is so much space and everything is super calm, no road, no traffic, no village, just us, the beach, the ocean, the reef, wao!"
ANNIKA, BOOKING.COM, JUNE 2020
A true paradise
"Our stay at pearl beach was incredible. The place is a true paradise. The owner has clearly put her heart and soul into every detail. It's the perfect place to relax and there's so many fun things to do, from diving and snorkeling to kayaking, and hiking to massages and yoga…It's also really ecofriendly with solar power and sustainable materials and they even have coral restoration projects happening on their reef. All in all, everything was wonderful and I can't wait to come back again."
MICHAEL & FAMILY, GOOGLE, JANUARY 2020