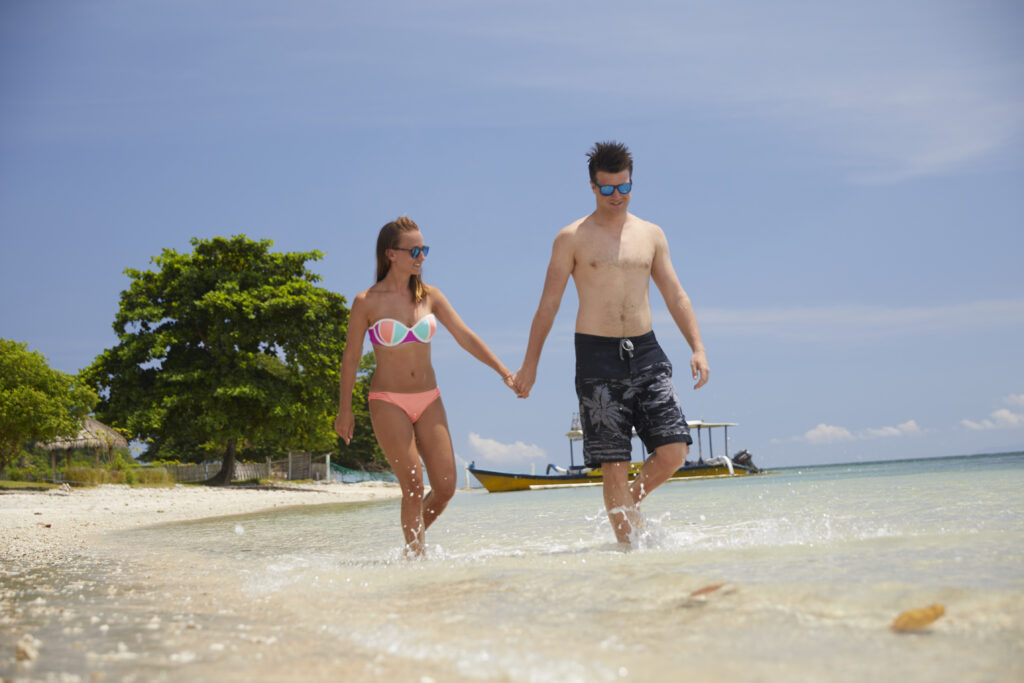 Stroll around the island of Gili Asahan
Discover Gili Asahan – an island perfect for walking & hiking Lombok: Without cars, motorbikes or even horse cars.
You can hike up or walk around the island of Gili Asahan in about 1,5h as long as it is not high tide. It is a beautiful walk with some easy rock climbing and different beach types.
When walking through the small local village on the other side of Gili Asahan you will meet the shy and friendly villagers of the island and have the chance to buy snacks in the tiny little local shop of a wonderful lady from the island. We kindly ask to wear respectful clothes when walking through the village. of Gili Asahan.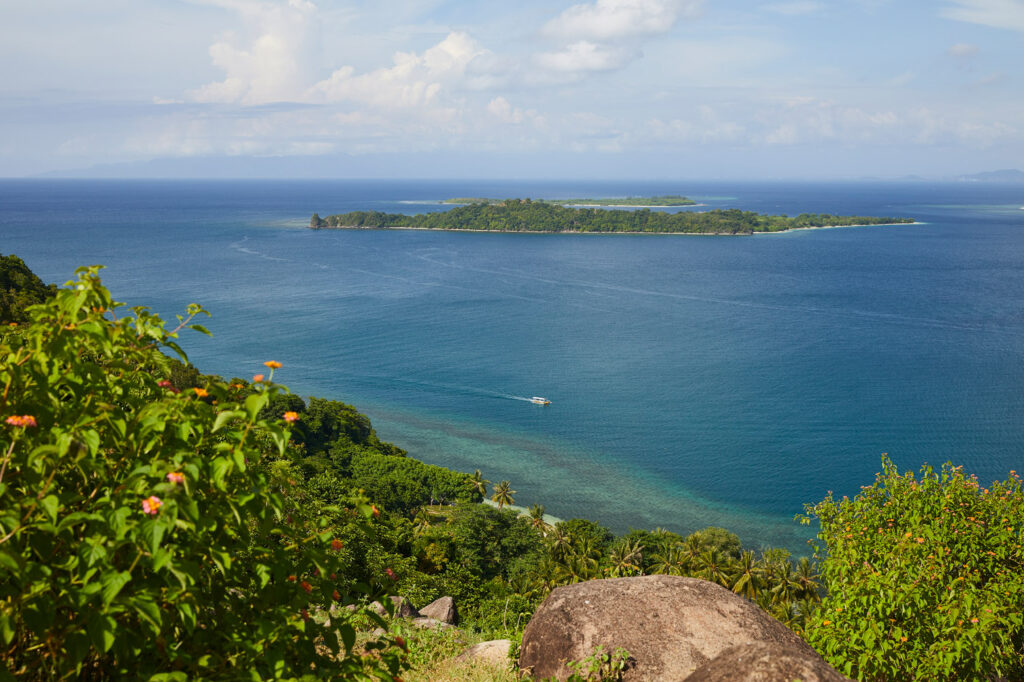 Hiking on Gili Asahan, Lombok
Take one of the many small trails to hike to Gili Asahans hilltops. Maybe it is not the highest of Lomboks hiking trails – but still a marvelous little walk. For the 30-minutes of hiking you will be rewarded with an astonishing view. You can see over the many secret islands of the bay, the different shades of blue of the ocean and of course our coral reefs. A wonderful small adventure.
Another rewarding small hike of just 15 minutes leads you up to our private sunset hill with a relaxing lounge to enjoy the magic sunsets of Gili Asahan and the surrounding bay of Lombok in all their beauty.
Many of our guests come to enjoy some relaxing days after hiking Lombok Mount Rinjani, which view you can admire from our beach.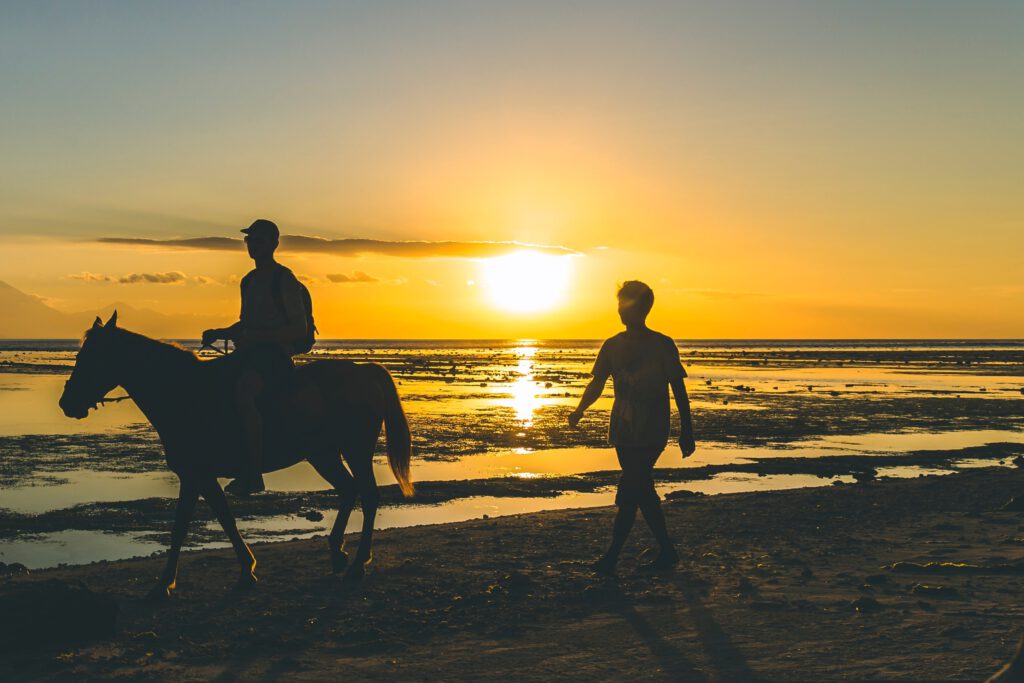 Horse riding on Gili Asahan
Always dreamed about a horse ride on the beach? Then enjoy a relaxing and unique stroll on the coast of Gili Asahan on top of a horse.
Horse riding and bathing is offered here on Gili Asahan for kids or light persons under experienced supervision. We are happy to contact and confirm with the horse ride facility the available options for you.
A 30 minute horse ride costs 200.000 IDR.
Back to activities