ISLAND HOPING & BOAT EXCURSIONS
Indulge in the tropical islands of the Secret Gilis
SCROLL TO DISCOVER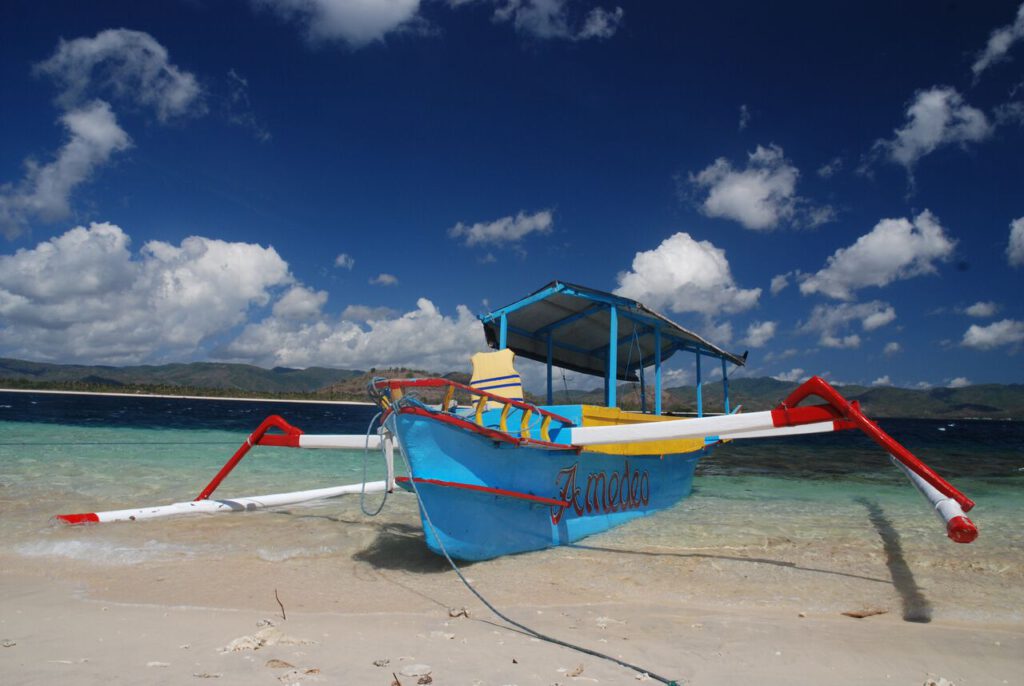 Island hoping around the Secret Gilis
Explore the surrounding "Secret South Gili islands", like Gili Goleng, Gili Layar, Gili Renggit and Gili Gede with your private boat (choise of 2 islands to visit, we recommend to do this as a snorkel trip visiting Gili Renggit and Gili Layar). On this adventure you can admire the beauty of the white beaches and blue oceans surrounding. Not to forget wonderful snorkelling over marvelous coral reefs. This is a wonderful half day trip for both, romantic couples as well as families. A day of enjoying cruising around the calm waters of Secret Gilis on a traditional Lombok outrigger boat,
Price for 2 persons starting from: 500.000 IDR/half day (and every additional person +50.000 IDR)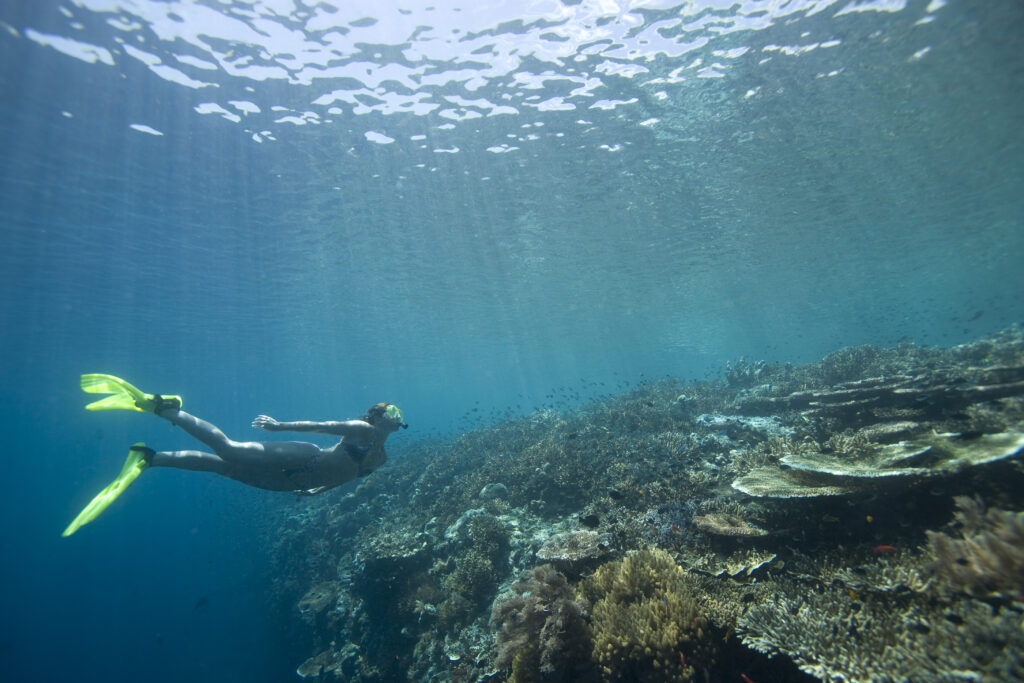 Snorkel trip & coral excursion around the Secret Gilis
Our favourite journey is to the island of Gili Layar with its stunning reef drop. Then there is Gili Renggit with its hard coral gardens. To visit both of these Secret Gilis is the perfect island hopping combination for snorkeling and exploring the Southern Secret Gilis.
Gili Layar also offers a small beach restaurant. There you can enjoy a cool soft drink or coffee in the shade with your toes in the sand. Relax while your friends are still snorkeling on the reef in front .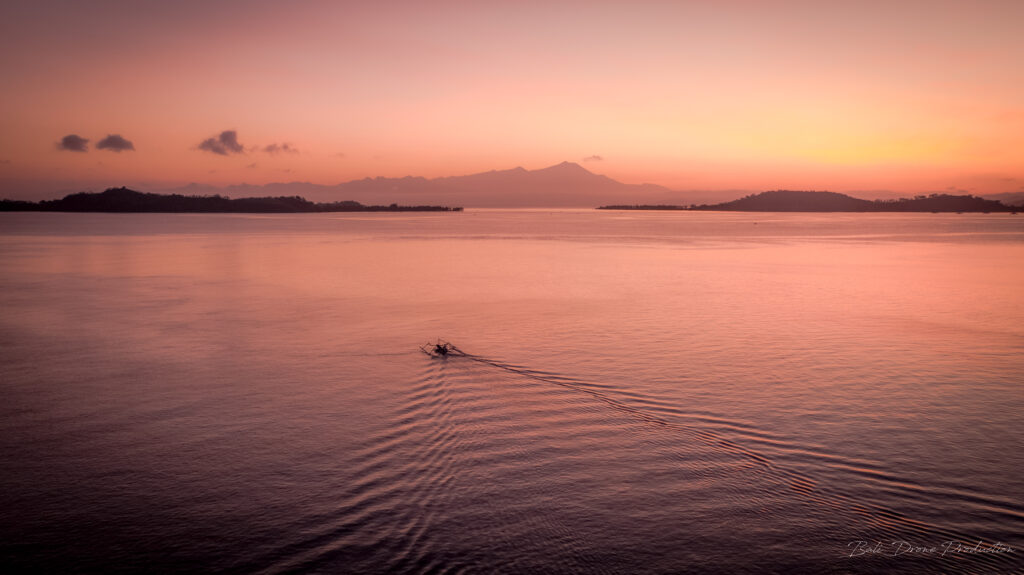 Sunset cruise through the islands of the Secret Gilis
Cruise into the sunset and in between the Southern Secret Gilis: Explore the beautiful calm Sekotong bay on your private boat. In the distance you might see Mount Agung and Mount Rinjani glowing in the sunset light. While you are cruising and floating over the calm waves of our bay. Order a cold drink in advance and you can enjoy it on the boat while the sun is setting. A wonderful romantic moment with your loved one…
Price: 350.000 IDR for 2 persons (and every additional person +50.000 IDR)/duration 1 h.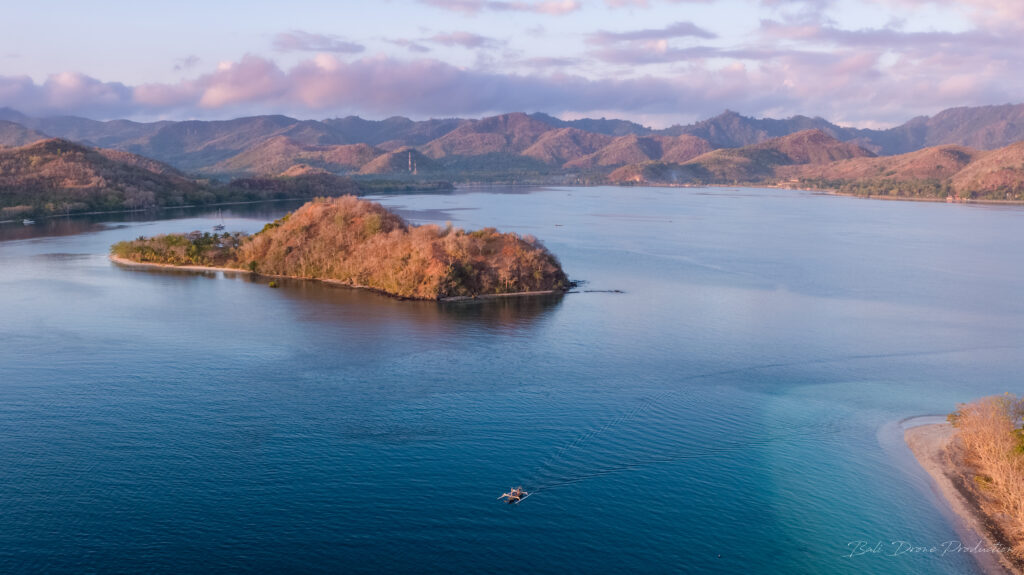 Picknick on a lonely island
What about a romantic picknick on a lonely island? What about secluded beaches, calm ocean waves and snorkeling options on a colourful coral reef right in front, for instance. Then Gili Goleng, just a stones throw away from Gili Asahan, is your perfect choice. This lonely and uninhabitated island is a true island gem. Not necessary to mention, that it will give you a real castaway in paradise feeling. Let us know a day in advance what you would like to have in your picknick box from our restaurant menu. We recommend sandwiches and sparkeling wine for example. We will be happy to pack it for you for your unforgetable Secret Gilis picknick.
Price for boat drop off & pick up at to/from Gili Goleng at any time between 6 am and 6 pm: 50.000 IDR per person
Back to activities