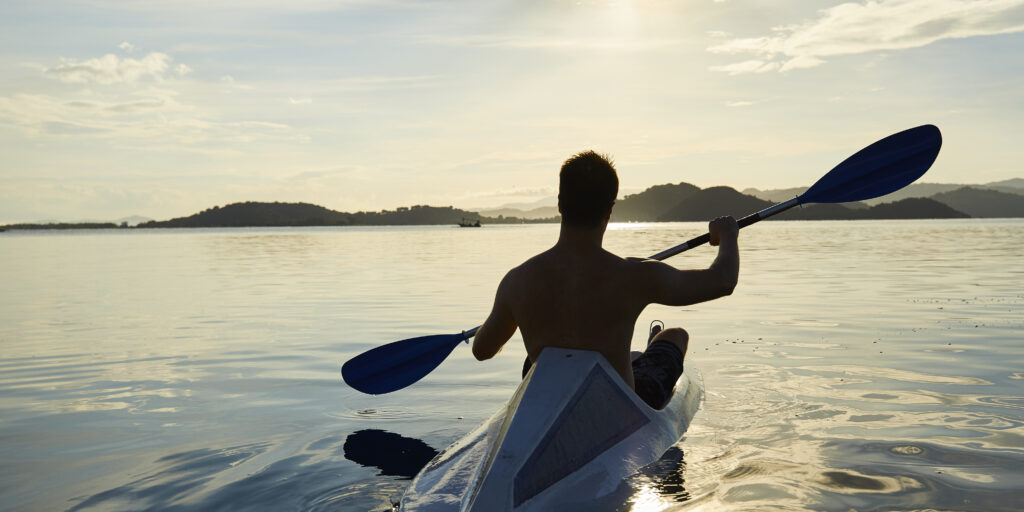 Best kayak experience on Lombok
Not many places around Lombok or even Indonesia offer such great kayak options as Pearl Beach Resort Gili Asahan. Our favourite option is a half day kayak tour to the close by uninhabited island of Gili Goleng. Don't forget to take a break and a round of snorkelling on the amazing reef there.
For the more advanced kayakers there are wonderful tour options to kayak Gili Asahan all around. Or even further: kayak to the neighboring island of Gili Layar. Again a wonderful occassion to explore the corals there, too.
If you wanna share the kayaking experience with your loved once: There are also double and family canoes available.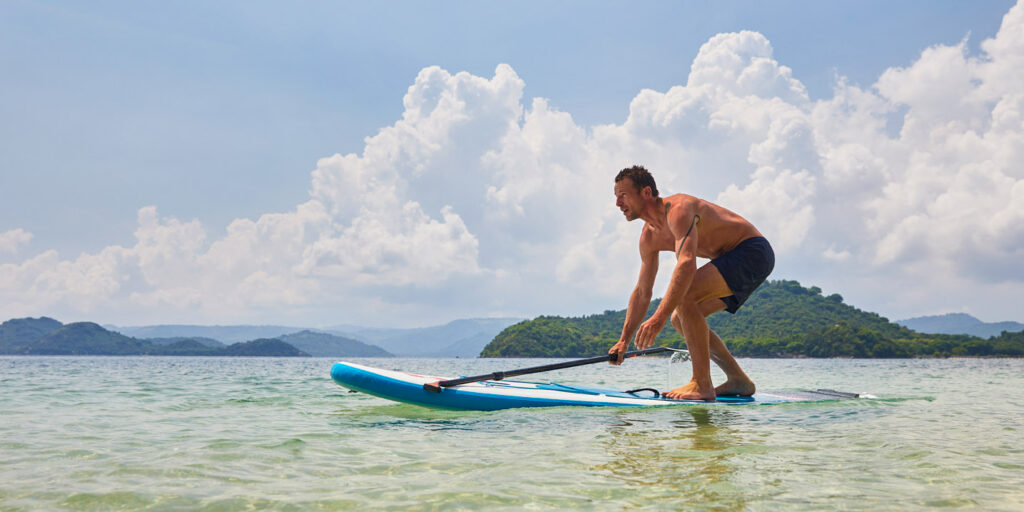 Fun on the SUP
3 reasons for Stand up paddle boarding (SUP) at Pearl Beach Resort Gili Asahan:
Reason #1: Lose Weight, Improve Strength and Conditioning – Stand up paddle boarding utilizes a wide variety of muscle groups. It is also outstanding for overall conditioning, thus burning lots of calories in a fun way.
Reason #2: Relaxation – There's nothing more relaxing than paddling out on the calm waters of Gili Asahan. Paddle boarding is a great escape from stress and hectic.
Reason #3: Enjoy Nature – There are hardly any better ways to experience the waters and reefs of Gili Asahan than on a stand up paddle board. It's the perfect way to take in all of the beautiful sights and sounds of nature, while rewarded with views of corals and turtles passing by.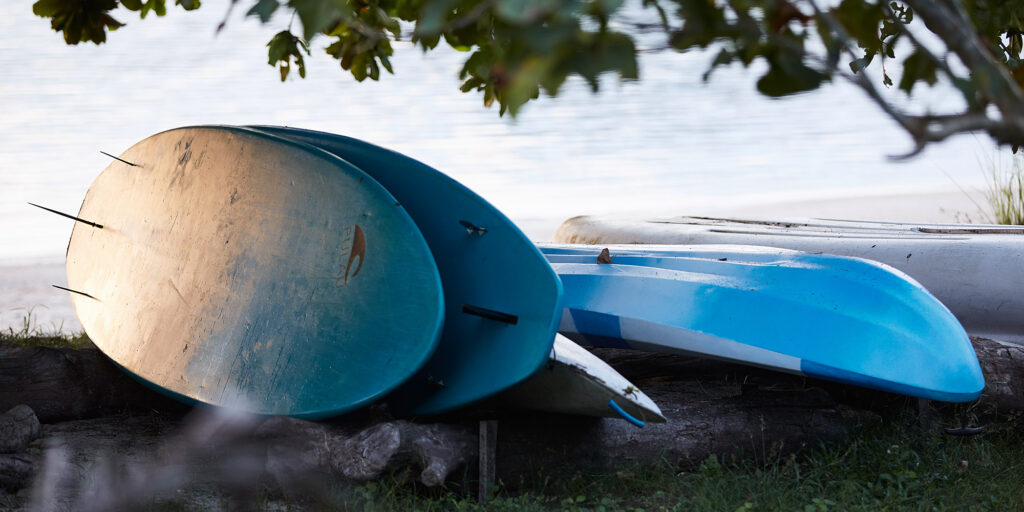 Where to get kayaks, canoes & SUPs?
Oceanway, the water sports centre located directly next to Pearl Beach Resort Gili Asahan, offers the kayaks, canoes and Stand Up Paddle boards for rent.
Prices are for example 155.000 IDR/half a day for the single kayak rental, 225.000 IDR/half a day for the double canoe rental and175.000 IDR/half a day for the SUP.
Back to activities