THE EXPERIENCE
Barefoot luxury & nature harmony,
The perfect island hideaway
SCROLL TO DISCOVER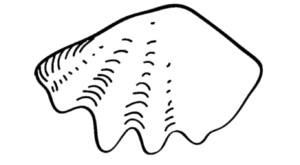 Pearl Beach is a boutique island resort set right on the white sandy beach of Gili Asahan in a private bay. It is attuned to the surrounding environment through a thoughtful design. At the same time being one of the most eco aware resorts of Lombok and the most eco friendly Gili Asahan eco lodge & hotel & accomodation. Yet all essential luxury needs are fulfilled making your stay in paradise an unforgettable experience. Leaving nothing but footprints…
The essence
The name of Asahan derivates from 'isahan' which in the old Sassak language means 'Island where you feel at home'. You will feel the calm spirit of the island touching your soul the moment you step of the boat.
read more

>
The privacy
Four hectares of hill and beach property in our private bay ensure privacy, tranquillity and space for enjoyment. For those who seek for the most private and luxurious settings or those who come with their family we offer our privately set garden and beach villa.
read more

>
The responsibility
Being in this untouched paradise for more than a decade we always felt the urge to secure and safe its pristine nature. Our goal was to create the ultimate Gili Asahan eco lodge & resort & hotel. Running one hundred percent on solar energy, using traditional building materials, recycling and avoiding single use plastic: We became already one of the most eco-friendly hotels in Indonesia and are the true Gili Asahan eco lodgeing. But by visiting Pearl Beach Resort you are doing even more than only supporting this dream of making a Gili Asahan eco lodge & accomodation & hotel come true. Part of your stay income is donated to environmental projects of our region. We are also actively involved in our marine park and coral reef protection since 15 years.
read more

>
The romance
A lonely island surrounded by sandy beaches, calm waters and enchanting sunsets – the essence of romantic moments. If you are celebrating a special occasion, a romantic birthday or your honeymoon, we have a choice of even more magic moments for you.
read more

>
Most beautiful place
"The most beautiful place I have ever visited."


Jitka, tripadvisor, October 2018
Honeymoon with your love
"For those of you who want to spent their honeymoons with their love, we highly recommend to celebrate at this eco-friendly Resort."


Exotic Voyages Indonesia, google, February 2020
Admire the ecological awareness
"Admired the ecological awareness and how the resort runs (100% solar energy)"
Anne, booking.com, April 2020
Calm, calm, calm...time stops...happiness
"Wonderful moment spent at Pearl Beach with the family. A discreet and attentive welcome, perfect from start to finish. An environment magnified by the people who care for this place. Calm, calm, calm…time stops…happiness."
Sylvie & family, google, August 2019
Expectations exeeded
"Our stay at Pearl Beach exceeded our expectations! The atmosphere was so relaxed and tranquil. At Pearl Beach, all the usual distractions are removed, and you are left with lovely lodgings, most amazing sunrise, comfortable hammocks and other chill out spots, lovely freshly prepared food, and with 24/7 access to the ocean and the simple island beauty."
Elina, booking.com, October 2018